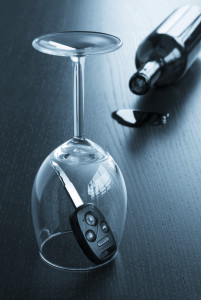 We handle all types of criminal cases involving felonies, misdemeanors, traffic tickets and juvenile cases throughout Texas.
DRIVING WHILE INTOXICATED (DWI)
We will represent you from making the bond through trial or other disposition. There is much confusion about what to do when charged with this crime and getting help is critical. If quick action is not taken your driver's license will be suspended. Your record will show the DWI forever and employment may be affected. If there is a conviction, large surcharges will be required to be paid to keep your license for three years. Fines and court costs can be substantial and jail time is a possibility.
Immigration Consequences: DWI convictions are more serious for non-citizens because they are considered to indicate bad moral character for citizenship for five years after conviction and can be a problem when attempting to adjust status.  We can help you apply for a temporary license if your license is suspended and can fight the attempt by the Department of Public Safety to suspend your license for refusing to take the breath test or for failing it.
FELONIES
Felonies are the most serious of crimes. Prison time is possible for some defendants. Permanent loss of rights can be a result of conviction. Much more can be done to protect those accused of felonies if representation is obtained as early in the process as possible.
Immigration Consequences: For non-citizens the results can be devastating, deportation and exclusion from the United States are among the possibilities. We have had experience dealing with most serious state and federal crimes and are familiar with the immigration consequences of conviction. If another crime has been committed and is the reason for being arrested, the sentences can be very long, so early legal representation is essential.
MISDEMEANORS
Crimes that are punishable by a sentence in the county jail or fine only are misdemeanors. Sentences of up to one year are possible with fines up to $2,000 and in some instances higher. There are many options to try to keep the offense off your record, some that may result in outright dismissal. Expungement may be available afterward.
Immigration Consequences: They are less serious than felonies but can lead to serious immigration consequences nevertheless.  Petty thefts, assault, DWI's, threats, marijuana possession under 28 grams, liquor law violations, indecency and many more crimes are in this category.  In all cases, before pleading guilty or no contest, the immigration consequences must be determined.  In many cases a conviction should be avoided due to the danger of losing immigration benefits or status.
ASSAULTS
The laws in the United States make most unwanted touching illegal.  This includes spanking children as well as pushing or shoving anyone.  Even the threat of an unwanted touching can be a violation of the law.  Crimes viewed as family violence are particularly serious.  Included in those considered as family members for purposes of these crimes are spouses, children, parents, former spouses, girlfriends and boyfriends and other immediate household members.
Immigration Consequences: A conviction can result in loss of permanent residence and inability to become a citizen.
PROBATION VIOLATION
Jail or prison can result from the violation of the conditions of probation. There are many options available including withdrawal of the motion to revoke, changing the conditions, jail time as a condition or additional community service. Often the allegations contained in the motion to revoke are not true.
Immigration Consequences: For non-citizens, the imposition of a prison term rather than deferred probation can make one subject to mandatory deportation.  There are often a number of alternatives other than a prison sentence.  The immigration situation of any defendant is put in danger because of a finding of a violation and sentencing.
DRUGS CASES
There are many options in handling drug possession cases. A conviction brings a driver's license suspension and a record that may affect one's life forever. From marijuana possession to distribution, they are serious and need immediate attention to get the best results. Motions to suppress based on violations of the constitution are often successful and a good tool to defend you from a conviction.
Immigration Consequences: All drug cases are serious problems for immigration purposes.  Even if misdemeanors, repeated convictions are possibly fatal for maintaining status for anyone not a citizen.  Even a conviction for small amounts of marijuana can be a serious problem for obtaining citizenship.  Most illegal drugs convictions can result in deportation.
TRAFFIC VIOLATIONS & CLASS C MISDEMEANORS
These are sometimes a major problem because of license suspension for repeated tickets. Class C assault convictions are records that never go away if there is family violence found. Surcharges in the hundreds or thousands of dollars may be assessed.
Immigration Consequences: Though normally not a reason for an immigration violation, they can be a problem to keep track of as all arrests and convictions must be listed and proof of disposition provided for citizenship applications and adjustment of status applications.  Narcotics paraphernalia tickets and simple assault on a family member can be a serious problem as can repeat theft convictions.
We also assist in cases involving:
Homicide Offenses
Intoxication Assault/Manslaughter
Domestic Violence
Theft Offenses
Sexual Offenses
Fraud
Juvenile Offenses
Applications to Reopen Criminal Convictions
Expunctions, Non-Disclosure Agreements, & Sealing of Juvenile Records