Kenneth G. Wincorn
Founder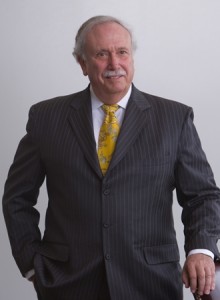 Kenneth G. Wincorn, Esquire graduated with a Juris Doctorate degree from Southern Methodist University School of Law in 1972 and began his own legal practice, the Law Offices of Kenneth G. Wincorn, P.C. in 1986. Attorney Wincorn is licensed to practice law in the State of Texas, numerous Federal courts, and state and Federal agencies, and has experience practicing in immigration law, criminal law, family law, personal injury law, international law, aviation law and civil litigation matters.  He has accumulated extensive criminal trial work experience over the last 46 years and has supervised the practice of personal injury law for the last 30 years.  He has spent time in Scandinavia, Europe, and the Orient working on international legal matters, business and corporate negotiations, and governmental issues. His International Law experience includes representation of an Australian Manufacturing firm establishing in Hong Kong involving legal matters with the Chinese Government, as well as client from Vietnam, Mexico, Korea, India and numerous European countries.
Mr. Wincorn has practiced multiple areas of immigrant law including corporate based, family based and criminal matters. He has tried cases involving Federal and State habeas corpus issues as well as extensive practice in the Immigration Courts. The immigration division of the Law Offices of Kenneth G. Wincorn, P.C. represents bilingual teachers for school districts as well as immigration matters effecting businesses dealing with compliance with Federal Immigration Rules.
Attorney Wincorn established various businesses in Dallas, Texas after the launch of his firm in 1986 which include: Love Partners, Air National Leasing, Petroleum Safety Services, Inc., American Ambulance, Inc. and Arian Ambulance, Inc., Air National Transportation Services, Inc., the Law Offices of Wincorn, Horsley & Stewart, and the Law Offices of Wincorn, Hsueh & Alexander, P.C.
Mr. Wincorn is a member of the American Immigration Lawyers Association (AILA), the Dallas Bar Association, the National Association of Criminal Defense Lawyers, the Texas Criminal Defense Lawyers Association, the American Bar Association, Association of Trial Lawyers of America, the Bar Association of the Fifth Federal Circuit, the Japan-American Society of Dallas/Fort Worth, the Lawyer-Pilots Bar Association, the Pro Bono College of the State Bar of Texas, the State Bar College, and the Texas Mexico Bar Association.
Awards
---
Janelle Portugal
Attorney at Law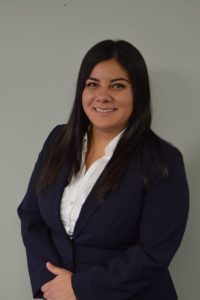 Associate Attorney Janelle Portugal received her Juris Doctorate degree from Texas A&M University School of Law and she is bilingual in Spanish. She is licensed to practice law in the State of Texas. Attorney Portugal joined our firm with her extensive experience in family-based and employment immigration matters including adjustment of status, waiver applications, immigrant visa petitions, naturalization, representing clients before Immigration Court, H Visa petitions, PERM Certification in addition to various areas of immigration law.
Attorney Portugal is a native of Mexico and has a great passion to help the immigrant community. She enjoys sports, playing with her dog and collecting Harry Potter memorabilia. Ms. Portugal became an attorney because of the opportunity to impact a person's life in a meaningful way.
---
Bryan L. Sample
Attorney at Law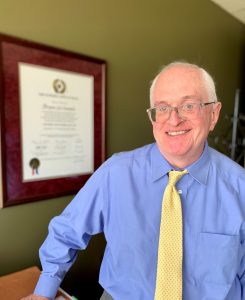 Attorney Bryan Sample joined our team and provides our firm with experience in numerous areas of law. Attorney Sample practices in the areas of criminal, family law, personal injury, and civil litigation.  Attorney Sample graduated from Texas Tech University School of Law. He is admitted to practice before the Supreme Court of Texas, Northern District of Texas, Fifth Circuit Court of Appeals and United States Supreme Court. He is a member of the State Bar of Texas.
Attorney Sample is native Texan and lives in Dallas with his wife and 3 children. He is eager to meet with clients to help resolve their problems and cases.