About our representation
Any legal matter involves multiple steps that are highly specific in their requirements. We keep you informed during each stage of the process to make sure that you are fully aware of your case status. Our firm is committed to providing you quality legal representation through careful case preparation and our client-centered focus. Our clients are able to meet with our attorneys and legal assistants as often as necessary to answer legal questions throughout their case at no additional cost. For more information, please call the Law Offices of Kenneth G. Wincorn, P.C. at 214-630-1221 or contact us online. Our office is located in the Dallas–Fort Worth–Arlington metropolitan area and we handle cases regarding Criminal Law, Immigration Law, Personal Injury, Family Law and Civil Litigation.
Kenneth G. Wincorn
Founder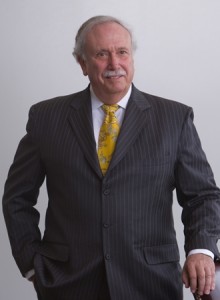 Kenneth G. Wincorn graduated with a Juris Doctorate degree from Southern Methodist University School of Law in 1972 and is licensed to practice law in the State of Texas, numerous Federal courts, and state and Federal agencies.  Mr. Wincorn practices in criminal, family law, personal injury, and civil litigation.  Mr. Wincorn is a member of the American Immigration Lawyers Association (AILA), the Dallas Bar Association, the National Association of Criminal Defense Lawyers, and the Texas Criminal Defense Lawyers Association.
Awards
---
Patricia K. Conkright
Attorney at Law
Patricia Conkright obtained her Juris Doctor degree from Texas Wesleyan University School of Law in 2002. Ms. Conkright is licensed to practice in Texas and U.S. federal courts.
Ms. Conkright has practiced immigration law since 2007. Her vast experience with immigration law includes employment and family-based issues as well as removal defense before the U.S. Department of Justice.
Attorney Conkright manages extensive employment-based petitions for our Firm. Through her continued success with the aforementioned, Ms. Conkright has obtained approvals for H-1B, PERM, R-1, and 1A/B petitions and applications for our corporate clients.
Additionally, Ms. Conkright is licensed to practice before the U.S. Department of Justice Executive Office for Immigration Review. She has sought relief for our clients through numerous avenues including Cancellation of Removal and Adjustment of Status before the Court. Through recent change of policy, Attorney Conkright has been successful in obtaining Administrative Closures for our clients. Lastly, she also has knowledge and experience of practice before the Board of Immigration Appeals.
Attorney Conkright handles numerous family-based petitions and applications including but not limited to Adjustment of Status, Consular Processing, K Visas, Removal of Conditions on Residence, Waivers of Inadmissibility as well as Naturalization and renewal of residency. Through these carious case types she has had success with Requests for Evidence, Motions to Reopen/Reconsider, and Appeal Briefs to the AAO.
Attorney Conkright is a member of the American Immigration Lawyers Association ("AILA").
---
Kristin A. Regel
Of Counsel – Attorney at Law
Ms. Regel grew up an "army brat". Her father retired as a full colonel after a career of service. She was born in Alexandria, Virginia when he was stationed at the Pentagon. She then went on to live all over the South of the United States, on the Azores Islands, in multiple cities in Mexico and in Buenos Aires, Argentina. Throughout her life, she has enjoyed traveling internationally.
Ms. Regel graduated from St. Mary's University School of Law in May 1997, and spent the remainder of that year in Mexico on a start-up  tequila company export company. In early 2008, she joined the then Thompson Coe Cousins and Irons in Dallas, Texas as a litigator. For about the next decade, she continued to worked with Texas and national law firms as a commercial litigator/ trial lawyer. For DeHay & Ellison L.P., she helped try the first case out of the Texas asbestos MDL (Multi District Litigation) to a defense verdict.
In 2006, Ms. Regel opened her own firm with an emphasis on litigation and immigration. She has represented both companies and individuals in complex commercial and business matters, which have included the defense and prosecution of breach of contract, breach of fiduciary duty, other intra-corporate disputes, defamation, and interference with contracts causes of action. For example, she was lead counsel for ex-CEO and founder of a quasi-public company charged with breach of fiduciary duty and contract in California Superior Court Orange County. And, She has been Texas counsel for a public Australian company in a matter involving potential breach of fiduciary duty, breach of contract, tortious interference of contract. Working with Fragomen, Del Rey, and for her own clients, she handled all types of immigration work.
In 2013, Ms. Regel joined the Law Offices of Ken Wincorn & Associates, P.C. and currently heads up its growing civil section which includes litigation, family law and transactional work.
Ms. Regel is has been an invited faculty member with the National Institute of Trial Advocacy (NITA) every  year since 2011 and teaches in the Dallas Bar Association Trial Advocacy sessions.