About our representation
Any legal matter involves multiple steps that are highly specific in their requirements. We keep you informed during each stage of the process to make sure that you are fully aware of your case status. Our firm is committed to providing you quality legal representation through careful case preparation and our client-centered focus. Our clients are able to meet with our attorneys and legal assistants as often as necessary to answer legal questions throughout their case at no additional cost. For more information, please call the Law Offices of Kenneth G. Wincorn, P.C. at 214-630-1221 or contact us online. Our office is located in the Dallas–Fort Worth–Arlington metropolitan area and we handle cases regarding Criminal Law, Immigration Law, Personal Injury, Family Law and Civil Litigation.
Kenneth G. Wincorn
Founder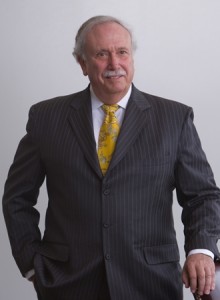 Kenneth G. Wincorn, Esquire graduated with a Juris Doctorate degree from Southern Methodist University School of Law in 1972 and began his own legal practice, the Law Offices of Kenneth G. Wincorn, P.C. in 1986. Attorney Wincorn is licensed to practice law in the State of Texas, numerous Federal courts, and state and Federal agencies, and has experience practicing in immigration law, criminal law, family law, personal injury law, international law, aviation law and civil litigation matters.  He has accumulated extensive criminal trial work experience over the last 46 years and has supervised the practice of personal injury law for the last 30 years.  He has spent time in Scandinavia, Europe, and the Orient working on international legal matters, business and corporate negotiations, and governmental issues. His International Law experience includes representation of an Australian Manufacturing firm establishing in Hong Kong involving legal matters with the Chinese Government, as well as client from Vietnam, Mexico, Korea, India and numerous European countries.
Mr. Wincorn has practiced multiple areas of immigrant law including corporate based, family based and criminal matters. He has tried cases involving Federal and State habeas corpus issues as well as extensive practice in the Immigration Courts. The immigration division of the Law Offices of Kenneth G. Wincorn, P.C. represents bilingual teachers for school districts as well as immigration matters effecting businesses dealing with compliance with Federal Immigration Rules.
Attorney Wincorn established various businesses in Dallas, Texas after the launch of his firm in 1986 which include: Love Partners, Air National Leasing, Petroleum Safety Services, Inc., American Ambulance, Inc. and Arian Ambulance, Inc., Air National Transportation Services, Inc., the Law Offices of Wincorn, Horsley & Stewart, and the Law Offices of Wincorn, Hsueh & Alexander, P.C.
Mr. Wincorn is a member of the American Immigration Lawyers Association (AILA), the Dallas Bar Association, the National Association of Criminal Defense Lawyers, the Texas Criminal Defense Lawyers Association, the American Bar Association, Association of Trial Lawyers of America, the Bar Association of the Fifth Federal Circuit, the Japan-American Society of Dallas/Fort Worth, the Lawyer-Pilots Bar Association, the Pro Bono College of the State Bar of Texas, the State Bar College, and the Texas Mexico Bar Association.
Awards
---
Patricia K. Conkright
Attorney at Law
Patricia Conkright obtained her Juris Doctor degree from Texas Wesleyan University School of Law in 2002. Ms. Conkright is licensed to practice in Texas and U.S. federal courts.
Ms. Conkright has practiced immigration law since 2007. Her vast experience with immigration law includes employment and family-based issues as well as removal defense before the U.S. Department of Justice.
Attorney Conkright manages extensive employment-based petitions for our Firm. Through her continued success with the aforementioned, Ms. Conkright has obtained approvals for H-1B, PERM, R-1, and 1A/B petitions and applications for our corporate clients.
Additionally, Ms. Conkright is licensed to practice before the U.S. Department of Justice Executive Office for Immigration Review. She has sought relief for our clients through numerous avenues including Cancellation of Removal and Adjustment of Status before the Court. Through recent change of policy, Attorney Conkright has been successful in obtaining Administrative Closures for our clients. Lastly, she also has knowledge and experience of practice before the Board of Immigration Appeals.
Attorney Conkright handles numerous family-based petitions and applications including but not limited to Adjustment of Status, Consular Processing, K Visas, Removal of Conditions on Residence, Waivers of Inadmissibility as well as Naturalization and renewal of residency. Through these carious case types she has had success with Requests for Evidence, Motions to Reopen/Reconsider, and Appeal Briefs to the AAO.
Attorney Conkright is a member of the American Immigration Lawyers Association ("AILA").
---
Bryan L. Sample
Attorney at Law